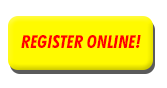 Yaga's Café
Yaga's Children's Fund
Yaga's Entertainment
JOIN US
SUNDAY, FEBRUARY 27, 2022 3PM!
In the Downtown Strand District.
We will begin at 25th Street and Santa Fe Place heading South to Postoffice Street, proceed East down Postoffice, turn North on 19th Street, turn West on Strand Street, and conclude at 25th and Strand.



Kid-Friendly Balcony Party
Join us for our Balcony Party at 23rd & Strand on Sunday.
Click to purchase tickets!
OUR 2022 POSTER